Walking Around Aquila Mountain
Trekking
between Pinerolo foothills & Lower Chisone Valley
This program of excursions gives you a chance to discover the pleasure of walking in a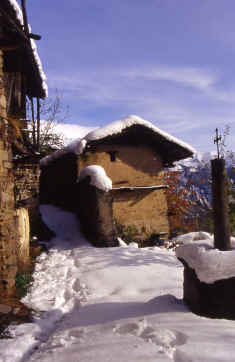 mountain environment, at the foot of the mountains, south-west of Turin
. The Aquila Mountain, 2115m., is a natural continuation from the backside of Tre Denti Mountain- Freidour and divides Sangone Valley & Chisone Valley
This itinerary allows you to walk on both sides of the mountains, crossing woods, villages, and old towns, in a corner of undiscovered Piedmont. It is not too crowded here, even if it is not so far away from the heart of Turin, of Olympic Valley fame.
For your accommodation we have linked with B& B "Bella Baita"
Each B&B can host a maximum of 6 people
Period recommended: May to October
Transport: Bus Line (Torino - Cumiana / Perosa Argentina - Torino)

B&B "U TEJ" – Via Provinciale 57
CUMIANA
(+39) 011 90.59.561
www.marziamontagna.it/bedbreakfast.htm

"BELLA BAITA" – Borgata Serre Marchetto 1
PINASCA
Tel. (+39)347 98.42.945 (+39)339 75 03 940

Reservations: Please contact the B&B in advance.
Where to eat: near all B&B's you should always be able to find a restaurant or pizzeria for your meals and a market where you can buy necessities.
Equipment: normal for excursions
Maps: 1:25.000-Fraternali n. 5 and 6 and more informations from your B&B host
Trail markers: red & white paint marks

Day by Day Itinerary
1st* Day: Turin-Cumiana
Depart from Turin by bus GTT (company name) on Corso Stati Uniti, near the Porta Nuova, train station,
Arrive at Cumiana (mornings, hourly: afternoons, every half hour) the trip will be about 80 minutes. Take the bus stop in front A&O market to get to the B&B u Tej
Walk on Provinciale Street for 200 m until you arrive at house number 57
2nd*Day: Cumiana (340 m)-Rocca 2 Denti (885 m)-Brunello Mountain (1216 m)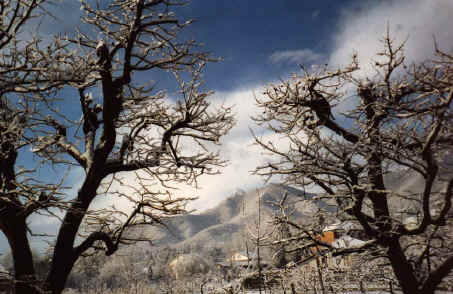 - Cumiana
Walking time: 5.30 hours total
Gradient difference: 1000 m.
A beautiful landscape, walking from the Maritime Alps to Monte Rosa Mountain, with the Monviso Mountain in the middle. There are a variety of trees, with an opportunity to observe our native animals (roe deers, buzzards, wild boars, foxes... ).
3th* Day: Cumiana (340m)- Colle Pra l'Abba (1280 m)- Colle Ceresera (1335 m)- Colle del Besso (1466 m)- Serre Moretto (1050 m)-Serre Marchetto (1050 m)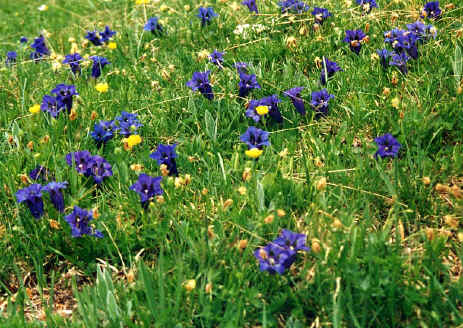 Walking time: 8 hours
Gradient difference: 1200m.
Moving into the Chisone Valley through a beautiful landscape surrounded by chestnut, ash, and beech trees. You will follow a panoramic view through three passes, before arriving at B&B Bella Baita, "mountain retreat".
4* Day: Serre Marchetto (1050m)
Walking time: 3 hours
Gradient difference: 400 m.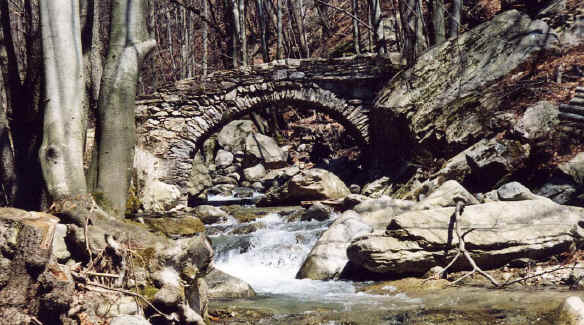 A pleasant walk along the Grandubbione river in the shadow of ancient trees, you can discover where our ancestors produced charcoal made from the local trees. Many residents of this area were living thanks to this large scale production.
5* Day: Serre Marchetto (1050 m)-Mountain Aquila (2115 m) & Return
Walking time: 6 hours
Gradient difference: 1115m.
The highest trekking point on an easy path with a spectacular panoramic viewing point between the valleys of Chisone and Sangone. You have a complete view of the alpine arc of the French mountain border.
6* Day: Serre Marchetto (1050 m)-Perosa Argentina (650 m)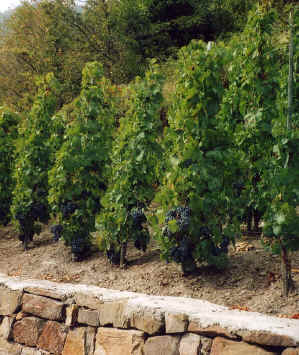 Walking: time: 2 hours

You arrive in Perosa Argentina by the old shepherd's path.

Here, you have the opportunity to visit the local vineyard of Ramie' wine. Next to the vineyard, it is possible to visit and purchase the famous liqueur, "Barathier" made locally by the Bernard Family.

Back to your departure point in Turin by bus